This week,
Spunky Homeschool
contributed a little hand-wringing and consternation to the discussion of how an Obama presidency would affect homeschoolers. Apparently, Obama hasn't said enough in support of homeschooling. He did say that he would honor parents' decision to do it. This has the conservative homeschoolers in a paroxysm of "Oh dear!" and "What if?"
What if what?
It's not like McCain has come out leading a homeschool parade. He said he would support it, along with private schools, public charter schools, and other choices parents might make. Sounds like he will honor my decision too. Fine.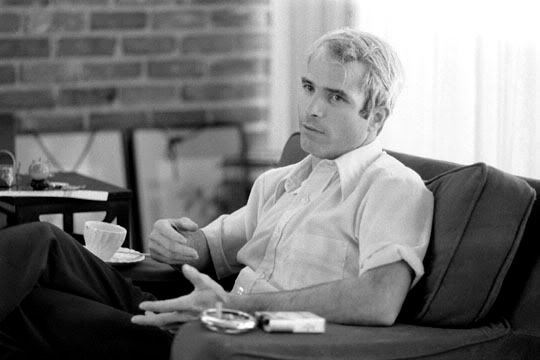 What more can we ask of these people? It's kind of ridiculous to expect a presidential candidate to come out in strong support of homeschooling. Like it or not, the public schools are within the purview of the federal government, and a president encouraging homeschooling would be like a Ford or General Motors exectutive saying, "Yeah, you know what? You really should ride bicycles instead."
Let a president encourage people to homeschool, and you'll hear the already criticized, maligned, underpaid teachers of the country heave a collective groan of despair. The president has to exude confidence and hope for the public school system, as long as there is one. As long as the car companies tell me they're not going to get bicycle-riding made illegal, I'm not expecting them to stand there and applaud and cheer as I fail to buy a car. I expect the government to have faith in its public schools, and work to fix them. Saying, "Yeah, go ahead and homeschool -- it's the best choice!" is tantamount to giving up.
Okay! Obama hasn't proclaimed his support for homeschoolers. Well, McCain hasn't proclaimed his support for people who use cutesy Christmas dishes out of season. If I'm clutching my curriculum in a hot panic, I should also worry about my rights to eat off these stripey plates in the middle of August. Cringing and worrying over the true meaning of what it means to "honor" our choice -- what does he mean he'll honor it? Will he really honor it? What does "honor" really mean anyway??? -- just seems like an excuse to not vote for the guy. An excuse that assumes we are all judging the candidates solely on their homeschooling platform, and not on the rest of their agendas.
Even if Obama had cackled fiendishly and declared he was going to put an end to homeschooling as we know it, I would still consider voting for him. If I have to do more paperwork, fill out more forms, take more tests, endure more certification, that's a small price for me to pay against the cost of another war. What's more important to me? Fewer homeschooling hoops to jump through, or tens of thousands of people dying in Iran, tens of billions of dollars being spent on killing them? The truth is that neither president could reverse such a strong cultural trend as homeschooling by regulating it, even if they wanted to. The only way to end homeschooling (or send it back to the religious fringe) would be to make the schools so awesome that we all were clamoring to get our kids involved. If that happened, I would be the first one celebrating.
There are lots of reasons for conservatives to hate on Obama. Worrying over some imaginary position on homeschooling is a real stretch. I posit that any homeschooler voting against the guy because his support only extends to a promise to honor our choices, was already going to vote against him because of some other issue. Let's be honest. As much as it may pain us diehards to admit it, there are more important things that homeschooling. Fluffing and clucking over imagined threats distracts us from the real issues of the campaign.