Sadie unearthed this book from one of the shelves here at the farm. I guess I must have read it quite a bit when I was a child -- it's worn. Sadie, being obsessed with trains, wants to read it every night, so I've been obliging her, but... I'm really starting to hate this book.
Tootle the Train irritates me. The book has always bothered me, but I think I just realized why it bothers me as a parent.
The historic reason that Tootle the Train made me cringe was trivial and potty-related. When I was but a blonde little tot, my parents taught me to refer to urine as "tootle." Tootle was a noun ("There's tootle in this diaper!") and also a verb ("You're tootling in the toilet!"). As I was exposed to other colloquial uses of the word, I was often moved to giggle primly at phrases like when someone wants you to call them on the phone ("Give me a tootle when you're ready to go!") or when someone's planning a short trip ("I'll just tootle over to the post office on the way home.") or saying goodbye in a quaint way ("Tootle-oo!") -- you get the idea. If you're having trouble relating, imagine the train was named Tinkle or Tee-Tee or Pee-Pee or whatever you call it to your kids.
Incidentally, the other variety of natural excrement was called a turtle in our family. No, they eschewed chaste euphemisms like BM, and crude ones like brown bomber --they chose the cryptic and alarming "turtle." Try to imagine the painful confusion that this caused when I went to the zoo for the first time (IT CAN WALK?), or even the time when I was asked to sing a song called "Jenny Jenkins" in which Jenny states flatly, "I won't wear purple; It's the color of my turtle." I can't remember if I ended up singing it or not. I think I was too mortified. What decent six-year-old describes the color of her turtle to an audience at an elementary school?
Aren't you glad you stopped by this blog today? Class, that's what we deliver. Style. Elegance. Toilet angst.
Anyway, I think I have a new reason to be irritated with this Tootle the Train story. Allow me to refresh your memory on the plot.
Tootle is a cute little train who wants to grow up to be a big, fast locomotive. Hey, who doesn't? He is in training at the train school, where he primarily studies the following inspiring curriculum: Stay on the tracks. This brilliant bit of pedagogy is supplemented with the Eternal Wisdom of Trains II: If you see a red flag, stop. There's not much more to train school. Red flag means stop. And stay on the track. The straight, uniform, regulated track.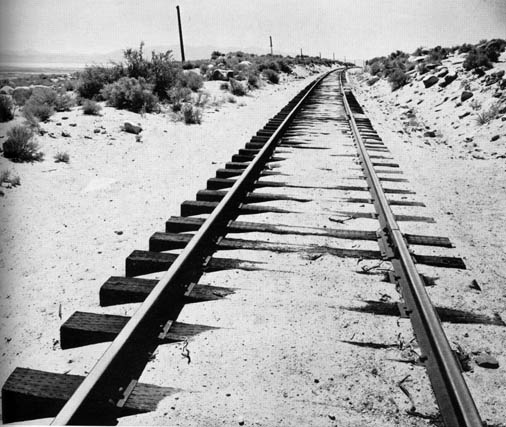 Tootle goes out each day to practice staying on the track and each day he gets distracted by something. Beautiful flowers in the field, a horse who wants to race, or whatever. Stuff happens, Tootle goes off the track, and the frowning trainmasters with the serious eyebrows at the train school are disappointed and alarmed. They cannot figure out how to deal with this issue. The train will like totally not stay on track. It's those damn flowers and that lousy horse. Distracting him from his job of track-staying and flag-stopping.
Finally the head engineer has a plan to completely traumatize poor little Tootle and scare him back onto the track for good. He gives red flags to everyone in town and hides them all around the fun meadow, so that when Tootle goes off the track to have happy times with Mr. Horse in the pretty flowers, he is met by screaming townspeople waving garish red flags in his face. Paralyzed with panic, he casts his gaze about the earth! He sees the head engineer waving a green flag over at the track, and returns to its sweet confines with relief, never to leave again. At the end of the story he is a big, fast locomotive who never ever leaves the track.
So many problems.
The moral is that you never leave the track, if you want to reach your destination. I get that. Don't get distracted, etc. Stay with your goal. Head down and do your work. Seems all very well, I guess, except that the levels of the parable don't exactly match up. For example, who built the track? Why do you have to stay on it? Where does it go? If you're a magical train that can actually move without rolling down tracks, why would you ever, ever, ever in this world want to go on the tracks again? Who are the people, in this story, and who are the trains? Are the people teachers? Are the trains human children? Do I want my child to value track-rolling over meadow-scampering? Do I want my tiny little four-year-old girl to accept this idea that the tracks made for her by teachers are the only acceptable way to learn about the world?
I'm sure the author meant well. The book is sweet and so innocuous in appearance -- it's one of the oldest Little Golden Books after all. One of the best-selling children's books of all time. But really, how complex is this message? A train coming off the track, in real life, means bad news. It shouldn't ever happen. But trains are machines and anthropomorphizing them is tricky. Children should come off the track, run around the meadow, race the horse, swim in the river, go back by a different route. My paranoid, skeptical mind is shouting at me that this is wrong programming. Be submissive. Follow the road. Be ordinary. Answer the appropriate flag with the correct behavior. Do not deviate. Being different is wrong. Pleasure and play are transgressions. Is Tootle the antithesis to "The Road Not Taken"? Am I overreacting?